Removals to Portugal: relocating your belongings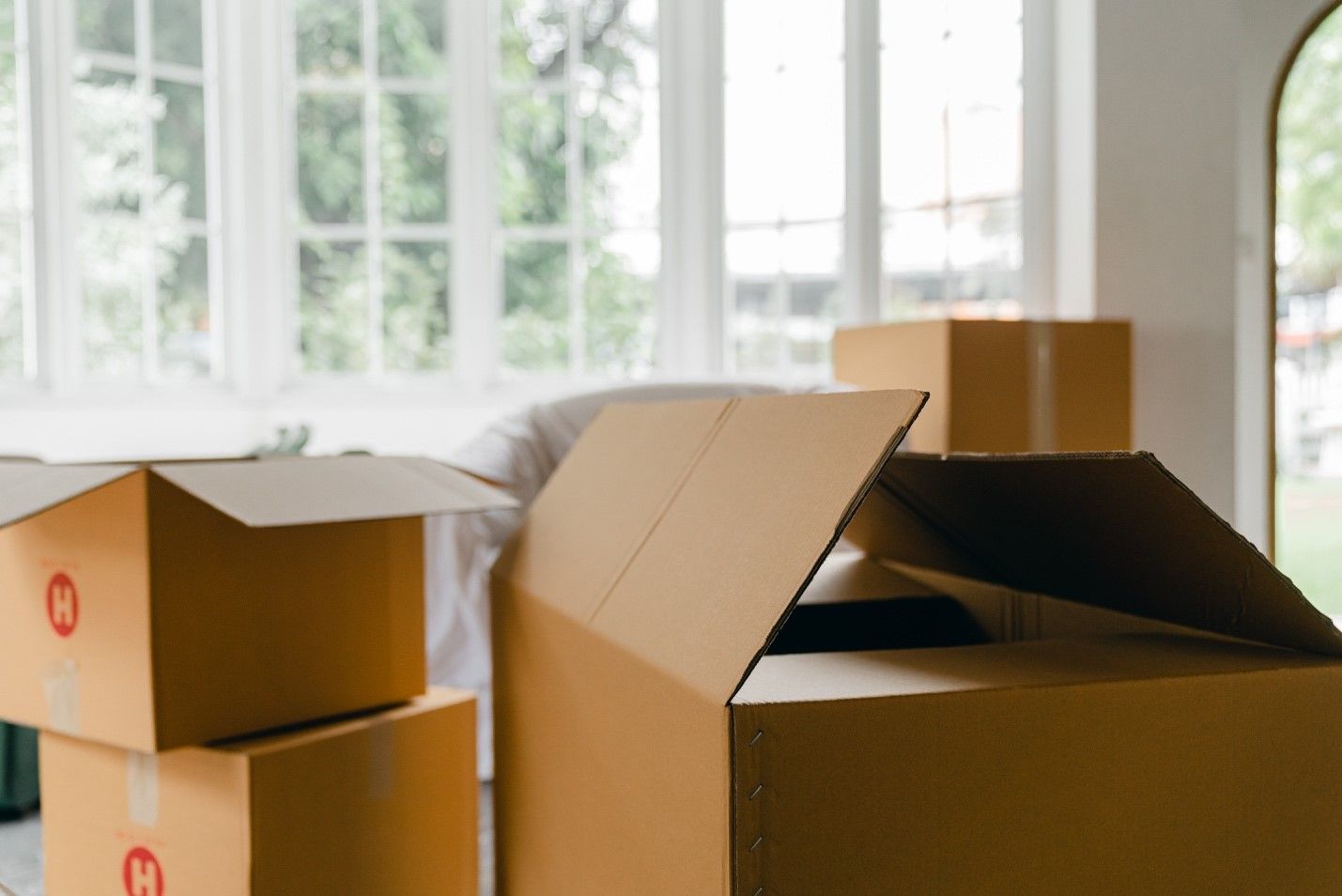 You went through the first steps of your relocation. You have the most suitable visa for yourself and your loved ones in your pocket. You have found a place to live. You may have even landed a job. Maybe you will start to study, or you have decided to retire in Portugal. You are almost ready to start your Portuguese life. Almost a very important part of relocating is the relocation of your belongings to your new home.
The move
You are making the step mentally is half the job done. Now you have to make it happen physically. Step by step, with preparation and research, this big task becomes easier than you think. It can be quite an adventure. There are many options on how to do it. LandingPad will guide you through the possibilities. To avoid taking too many household items with you, you might want to double-check with your Portuguese accommodation what items are available for your use. Some things you might want to consider purchasing in Portugal. Understandable, some things are not to be replaced and should travel with you to make your life as comfortable as possible. Based on your location, your needs and the time scheme, you can decide which means of transport is preferable. To determine the price for shipping your goods, you need to know how much furniture you want to take and how many boxes filled with stuff you have. What are the measurements of that furniture and these boxes, and how much do they weigh? Finally, you will need to estimate the value of it all. This information is essential for getting a quote. Be advised to request at least three different quotes to compare and find your best option. Make sure you do this well in advance. Know that the cheapest option may not be your best option. Make sure to check on the estimated travel time of your belongings. Sometimes paying a little more to get set faster will be worth it. Try as much as you can to reduce your ecological footprint. Consider using recycled packaging and avoid plastic while packing up, or choose the most environmentally friendly means of transport to move your belongings. Let's have a closer look at your options.
Air Freight
This option is for sure the fastest way to ship and move your belongings, but it's not the cheapest option. If you have limited time or want to be settled as soon as possible, this is your best choice. Portugal has three main airports: Lisbon, Faro, and Porto. Check which airport is the closest one for you and request your quote. Prices will differ depending on your departure location and the volume of your shipment. Some airlines offer cargo shipping, so you might consider contacting them directly or searching the web for specialised companies. Make sure you request different quotes from different logistic partners to compare and determine the most economical option for you. The price for a shipment via air freight is based on the weight of your shipment and the distance to your destination. The cost could be $4 up to $8 per kilogram. Take into account that the fuel prices are high and prices may amend. Most likely, your logistic partner will organise the transport between your old and new home and the airport. If so, they will send you a container to fill up. Make sure you have checked if they offer help loading it or if you should do so yourself. You could consider booking extra checked baggage on your flight for the smaller items. The challenge here is managing several suitcases to and from the airport and eventually to your new home. It may not be the most comfortable way to travel unless you have a helping hand near.
Sea Freight
Shipping your belongings over the sea is, beyond doubt, the cheapest option if you are dealing with an intercontinental move. Especially when you have many large items you wish to take with you. Sea freight is a low-cost option, but it is not the fastest way of shipping. Depending on your departure location, your shipment can take 3 to 23 days to arrive in Portugal. There are about 40 ports in Portugal, but most likely, your shipment will arrive in one of the seven main ports, which are well spread over the country. This gives you an advantage in the time and distances your belongings need to travel after the flight.
PTVDC - Viana Do Castelo
PTSIE - Sines
PTLEI - Leixoes
PTLIS - Lisbon
PTSET - Setúbal
PTPRM - Portimão
PTAVE - Aveiro Depending on the volume of your shipment, you can choose to rent a whole (dry storage) container or to rent one partially:
Full container load (FCL) You rent a whole container for yourself. The container will be shipped directly to its destination, meaning it can reach its destination faster than an LCL or groupage shipment. Shipping a whole container might cost you between $1500 and $3500.
Less than a container load (LCL) Your goods will share the container with other goods with the same destination. The price of the container will be shared. In this case, your goods do not fill up a whole container, so sharing is more cost-effective.
Groupage This is the cheapest option of the three, but the lengthiest one. You will share a container with others. Depending on the time of the year, this can go pretty fast, like in summer. You might find your belongings sitting in a storage depot, waiting for the container to fill up to your destination. Unloading the container might be laborious too. Or very time-consuming, like in winter. There are two standard measurements for containers:
A Lift Van: It offers 197 ft³ (5,578 m³) of space to fill Size 87'x45'x87' (2.2098 m x 1.143 m x 2.2098 m) Ideal for smaller items such as clothes, an average three-door wardrobe, or a few boxes of a small inventory
A 20 feet container: It offers 1,169 ft³ (33.1 m³) of space to fill Perfect for a small car and a few boxes or a 1-2 bedroom inventory
A 40 feet container: It offers 1,169 ft³ (33.1 m³) of space to fill On average, it will fill a 3-5 bedroom inventory or a car and a 1-2 bedroom inventory.
Using sea freight may come with unforeseen delays such as transit times, bad weather, congestion at the port, or a container shortage. Depending on your country of departure, the shipment times will differ. Your logistic partner should inform you about the expected time frame.
Book your container well in advance, at least four to six weeks before your moving date, especially during summer. This way, you avoid being surprised by not having a container available on short notice. Make sure you have all the paperwork done for customs in both countries. This might take up another day of your time. Next to the cost of the shipment, you will have to consider the costs related to customs duties and any insurance. Make sure to request insurance if your logistic partner did not already mention it. Usually, your logistic partner will assist you throughout the process, from picking up to storing the goods safely in the container to unloading and delivering them to their final destination.
Road or rail freight
It might be possible to move your belongings via rail or road. This is the most common way of shipping goods. Shipping via road gives you more freedom in the pick-up and drop-off locations. If your belongings fill a full container, they will travel directly to their destination. If you do not rent a whole container but share the container, your belongings may have to make a detour before arriving at their final destination. You could decide to take matters into your own hands, rent a van or truck, and make the trip yourself. Take into account that the rising fuel prices will affect the cost. Railway transportation is convenient for long distances over land. It is also referred to as intermodal freight. Commonly this way of transportation is used for bulk shipment. It is a less popular way of transporting personal goods. Even though it is the most environmentally friendly way of transportation. Plus, you avoid traffic and the high fuel prices. Using road freight can never be avoided, though from and to the (air)port or the train station and the final destination. Moving your belongings via railway is cheaper than air freight. Depending on the distance, it might be cheaper, too, than sea freight. Make sure your goods are adequately insured. Sometimes it can be done via your logistic partner, but you can choose to organise it via a third party. The freight cost will be determined by volume or per flat rate per container. This will depend on the departure location, its destination, and the volume of your shipment. The same standard measurements of containers are used by sea freight. Unlike sea freight, you will be allocated a container rather than selecting the size. You can choose if you wish to have your shipment sent directly to its final destination or if you will organise a pick-up at a warehouse. Your goods will not be unpacked at the train station. This is always done in a separate location. During transport, you can keep track of your good via a tracking tool. Make sure to familiarise yourself with any paperwork or permits needed to avoid fines.
Removal companies
It may be less work-intensive if you work with a removal company. Removal companies offer a full move service. They take care of your relocation from A to Z. They will pack up your belongings safely and make sure they reach their destination in a cared-for way. This moving method might be the most efficient and least stressful for you, but it is the most expensive way of moving. Before selecting your removal company, make sure you do the necessary research. It is always good if the company is a member of an industry organisation. A trustworthy removal company would have been in business for a while. And very important, is your selected company licensed? Since you are moving your life, you want to be extra sure. This advice applies to all of the above options. Make sure to request an in-home survey from the removal company. It may seem excessive, but it is an essential step in the process. Someone from the relocation company will come to your home, and you will go over what should be packed and moved together. This way, you will avoid any mistakes or misunderstandings and receive an accurate quote. Are you only moving smaller items? Another option is to make a booking with an international luggage shipping company. You make an online booking, print the labels, and label your baggage. The baggage will be picked up at your departure address and delivered to its destination address. This option is a practical door-to-door solution to avoid taking the extra baggage to the airport yourself. Avoid the hassle and travel comfortably.
Move yourself
You might want to organise and execute the move if it is doable over land. You could rent a van or a truck or even upload your car and hit the road. The advantages are that you are completely in control, you don't need extra insurance, and you will save a cost on labour hours, but every coin has two sides. The downside is that you have to make the trip. Take a co-driver with you to share the load. It can be an extensive and long drive. There is always a chance you might get stuck in traffic. Most international vehicle rental companies have a Portuguese drop-off spot where you can return your rented vehicle before making a booking and check if the rental company will organise the return of the vehicle in the case needed. Consider that if you organise the transport to the airport, you still have to organise a pick-up from the airport to your accommodation too. This might be challenging if you do not (yet) speak Portuguese. Although nowadays, most communication can be done via chat and email, where digital translators will support you. This might be a road trip adventure if you have the time and the organisational skills to do it yourself.
Some tips
Before:
Create your inventory list
Make labels for boxes
Get rid of what you do not need
Store what you wish to keep but do not need in your new home
Create a box with essentials to jump-start. (Now, you do not have to go through every single box a little bit to start your new life right away)
During:
Make sure to pack a suitcase with what you will travel with yourself
Make sure to have your documents at hand
Passport
Driver's license
(Copy of) your birth certificate
Marriage certificate or divorce papers
Any relevant medical records
Social security cards
If applicable, school records
Visa/work permit
Travel tickets
Relocation agreement
Inventory list of your relocation (You will need it upon reception of your belongings)
After: The moment has come when your belongings are being delivered to your home. Make sure you are there and have the inventory list ready. It will be impossible for you to check the content of all your boxes but have a good overviewing look. If there is any damage on some boxes, make sure to check those more closely. Any damages on furniture might be easier to spot. Let the delivery people take note of it and request a copy in such a case. File an official claim with your logistic partner within the agreed period, which usually is 30 days.
Removals of pets and vehicles
Pets
When it comes to moving, it does not only concern your belongings. If you have any pets, you will want to move them with you. Check if your animal is in the right shape to make the trip. It could be a stressful event for your pet. Depending on your departure location, you will need different paperwork to be able to make the trip with your pet. Within the EU, your pet needs a passport where all the information about previous vaccinations and treatments is stated. Next, all the details about your pet's appearance, their name, and your contact details. If you do not yet have a pet passport, pay a visit to your vet. Your animal should be microchipped and have had a rabies shot. If travelling from outside Europe, have your vet prepare a health certificate. The document should be in English or Portuguese. You can choose to take your animal friend with you on your flight or to hire a particular animal relocation company. Read more about relocating your pet in LandingPad's guide: Pet relocation to Portugal.
Vehicles
Maybe you do not wish to get rid of your car and wish to bring it to Portugal. Even though it is easy to get around in Portugal with their extensive public transport system. Having a car in Portugal is a plus. It gives you extra freedom and the option to reach places not so well-connected with public transport. If you do not wish to purchase or rent a car, you might want to look into importing the car you already have. It is possible but requires a bit more effort. There are some requirements to meet and taxes to be paid, such as IUC (Imposto Único de Circulação) and ISV (Imposto Sobre Veículos). Plus possible VAT if you are importing a car from outside the EU. The exact cost depends on the details of your car, the reason for the importation of your car, and the country you are exporting from. If you wish to have a more concrete idea about the cost you are facing, make use of an online cost simulator. You should be the car owner for at least six months and have been a resident in the country where your car is registered before being imported to Portugal. Prepare the export/import of your car by collecting the needed documents:
Any documentation of the car, such as the registration and title deed registration
Customs Vehicle Declaration (Declaração Aduaneira de Veículo)
Driving license (valid for the last 12 months before the change of residence.)
Proof of your residency in the exporting country for at least six months
Proof of your new address in Portugal
Customs and importing goods
There are some regulations to consider when moving your belongings to Portugal. When moving within the EU, you will be exempted from paying taxes on belongings older than six months, as long the goods will not be used for commercial purposes. You should be able to present the following documents:
The inventory list with the value of each item. With a declaration of ownership of these goods
Proof of your new residency
Non -EU citizens should also be able to present:
Certificado de Bagagem (luggage certificate) issued by a Portuguese consulate in the former country of residence All documents should be in English or Portuguese.
Fill in the information
Your request has been sent. Our manager will contact you soon