How to buy a car in Portugal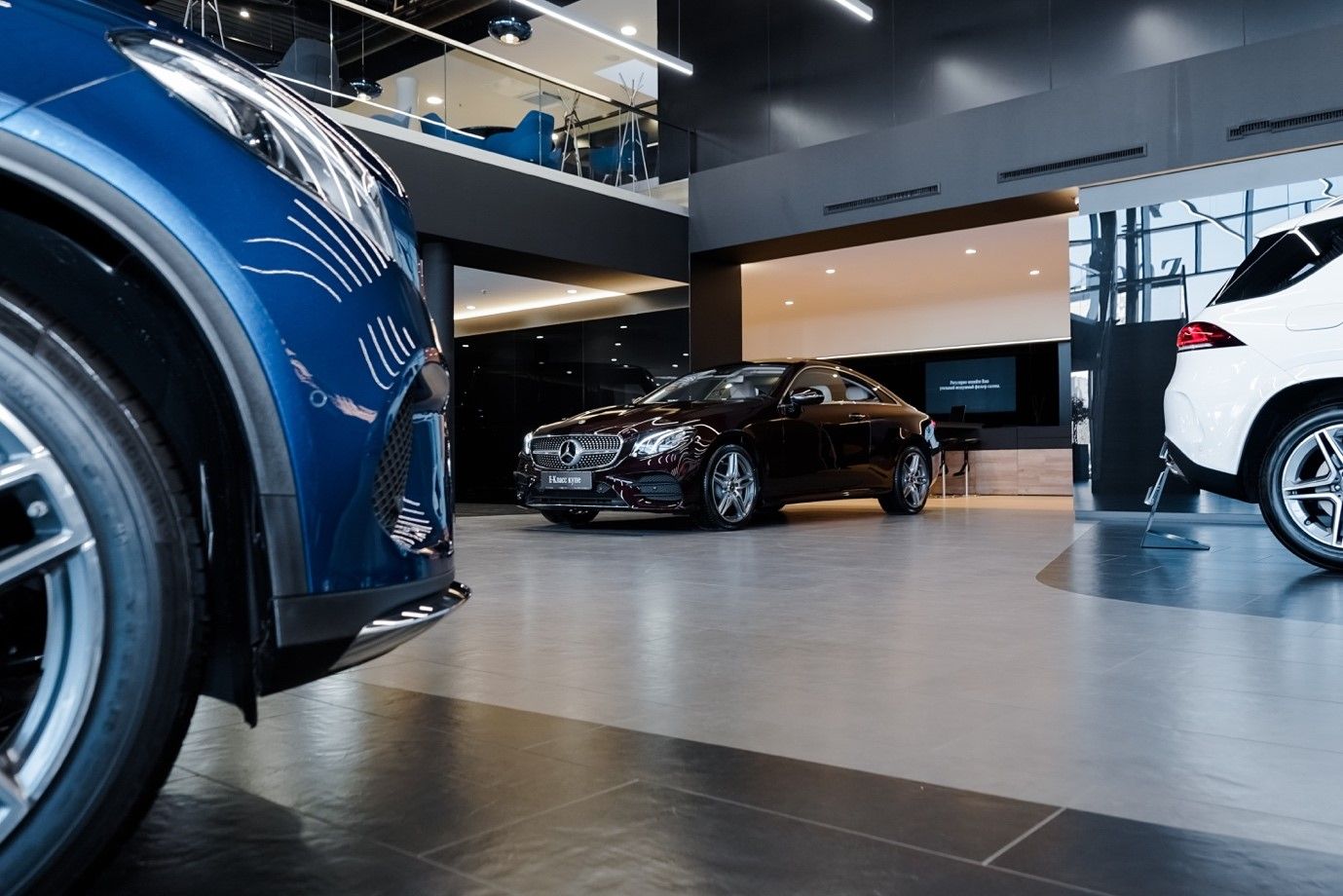 Even though Portugal has an excellent and extensive public transport system, having your car is advantageous. It will give you more freedom to visit the more remote locations, to find those hidden gems, and soak in the whole of Portugal. On top of that, Portugal is a pleasure to drive through. Overall, the roads are well maintained; some are more adventurous, but the scenic views are stunning, and traffic is only heavy around the cities.
Buying a car can be a bit of an adventure. LandingPad will show you the ropes and share tips and tricks. The general unwritten rule is that if the car you wish to bring is worth less than 10,000 EUR, you are better off buying a new or second-hand car in Portugal.
Who can buy a car in Portugal?
Apart from a few requirements, almost everyone can buy a car in Portugal. You should be able to provide legal documentation on all the requirements. Are you a Portuguese resident at least 18 years old? Do you have a NIF and a valid identification document? Then you can buy a car.
Buying a new car in Portugal
Buying a new car in Portugal is more expensive than in other European countries, but it is easy and has other advantages. Your car will be more energy efficient and reliable and have a long life span when taken care of properly. When you have decided to buy a new car in Portugal, you will do so as in other EU countries. Choose the car brand most suitable for you. Most of the big players on the market have a dealership in Portugal. Purchase your car directly with them. They will arrange the registration and ensure you get the necessary paperwork. Make sure to ask about a maintenance deal and inform about insurance. In Portugal, the car is insured, not the driver. This means your family members and even your friends could drive your car, as long as they hold a valid driver's license.
Buying a used car in Portugal
Always watch for scams when buying a second-hand or used car in Portugal or anywhere else. Always check the paperwork and compare the chassis number with the documents. All documents presented should be original. You have the end responsibility to verify that all documents are legit.
Essential to have and thus ask for before making the purchase:
Documento único automóvel, the gray card
The registration of the vehicle
The registration of any fines
When you buy a second-hand or used car, you will also buy any debt attached to it. Check those and either agree to purchase them with the car or have the current owner pay up before finalising the purchase. Always make sure to ask for proof of payment so that you can avoid any unpleasant surprises.
A second-hand or used car in Portugal is not that cheap. On average, in 2021, it will cost you between 21,000 EUR and 23,000 EUR. Take into account the taxes on buying a second-hand or used car. There are two taxes to consider. Imposto Sobre Veículos (ISV), the eco-tax, is based on the emission of the car and 23% VAT on top of that. These taxes and the small market will influence the price of the second-hand or used car you wish to purchase. You can use a tax simulator to understand better how much you should pay.
Remark that buying a second-hand or used car in Porto or Lisbon will be cheaper than in Algarve. Because having a car around the cities is less useful than in the South of Portugal. The market is thus more dynamic in areas where having a car in Portugal is more desired.
You can choose to purchase a used vehicle privately, via an online marketplace, or via a dealership that usually specialises in refurbishing used vehicles. The cars from a dealership usually come with a one or two-year warranty. This might be a plus for you.
Pro-tips:
If you are not experienced in car maintenance, it is advised to take someone with you who is or have the car checked in a garage before sealing the deal.
Do not forget to set up car insurance simultaneously with the car's purchase. In Portugal, you cannot drive around in a car without insurance.
Car registration in Portugal
Whether you decide to buy a new or used car, either way, you will have to deal with the paperwork. When buying a new car, this process is easier. The dealership will register the car and set you up, so you are good to go.
The registration of a used car bought privately can be done at the Instituto dos Registos e Notoriado (Institute of Registries and Notaries). This will cost you 65 EUR. Both the seller and the buyer will need to complete a form, the declaration of sale and purchase of the car, to change the ownership of the vehicle. You have a 60-day window after the purchase to do so. If you fail to do it before the deadline, fines will be applied.
You will need:
The completed form: The transferência de propriedade or contrato verbal de compra e venda (the declaration of sale and purchase of the car)
The current registration: The gray card or Documento Único Automóvel (DUA)
Copies of the IDs of the seller and the buyer
Inspecção Périodica Obrigatória (IPO), A certificate of roadworthiness: To be able to drive on Portuguese roads, your car should pass a technical inspection, the national homologation.
According to Portuguese legislation, you must always have the car's DUA and insurance card. When changing owners, you will not be requested to change the license plates of the cars, unlike in most EU countries.
Expats who brought their car when moving to Portugal and who stay longer than six months should register their foreign car within 12 months of the initial registration in Portugal.
Costs of having a car in Portugal
Buying a car is one cost. Having a car comes with other costs, some annual, others just a one-time fee.
Car insurance:
On average, you will pay between 150 EUR and 600 EUR per year for car insurance. The price will depend on the car's age, build, and value and the car owner's risk profile.
Car registration:
For a new car bought in Portugal: 55 EUR
For a second-hand or used car bought in Portugal: 65 EUR. Save up by registering online.
For imported cars: 45 EUR if you hold a Certificate of Conformity (COC) or IPO. It will cost you 165 EUR if you do not hold a COC or IPO.
Gas or fuel prices:
Earlier this month, the fuel prices were measured between 1.729 EUR/L and 1.787 EUR/ L. For LPG, you would pay, on average, 0.897 EUR/L. Do note that these prices are subject to the supply and demand of the current market.
Maintenance:
Cars older than four years need to pass the IPO, about 30 EUR per visit. Cars between four and eight years old must be checked every other year. Cars older than eight years need to be checked annually.
Taxes:
Imposto Sobre Veículos (ISV): vehicle tax to be paid once upon buying a new car or when importing a car to Portugal.
VAT: A car purchase is subject to 23% VAT. To calculate the tax, you can consult a calculation simulator.
Imposto Único de Circulação (IUC):
The annual Circulation Unique Tax needs to be paid before the registration date for holding a license plate. The prices vary between 60.88 EUR and 339.43 EUR depending on the amount of CO2 emission and the engine's power.
Additional fee for CO2 emissions:
An additional tax for cars registered first before January 2017. The annual price varies between 29.68 EUR and 59.56 EUR depending on the amount of CO2 emission.
Additional fee for diesel cars:
Depending on the cylinder size, the fee will vary between 5.02 EUR and 68.85 EUR.
Enrolment year coefficient:
Cars registered before 2007 will pay between 1.00 and 1.10 EUR. Cars registered in 2010 and later will pay 1.15 EUR.
Toll roads:
Some motorways require you to pay a toll. Depending on the road, the price may vary. For example, driving from Lisbon to Porto may cost you 22.05 EUR to 23.95 EUR. If you regularly drive, you can arrange a prepaid subscription. Several suppliers, in partnership with Infraestruturas de Portugal, offer prepaid cards connected to your license plate. You can purchase these online.
Importing a car to Portugal
Maybe you already have a car and do not wish to part from it just yet. Then you can decide to import your car to Portugal. This means that the car stays in your ownership, but the administration of the car moves to Portugal. It is not the easiest process. It involves much paperwork and is expensive because of the high taxes.
The Autoridade Tributária e Aduaneira, or Portuguese Tax and Customs Authority will handle the importation request. European Commission requires you to register the purchase of your car by requesting a Certificate of Conformity (COC). It would help if you had an IPO too. The exact cost of the importation depends on the exporting country and the car's technical details.
Considering taxes to be paid:
VAT at 23%
ISV: Maximum 10% of the buying price. You can use a simulation calculator to get a realistic idea of the costs.
Cars imported from EU/EFTA countries:
You are exempted from paying the ISV.
If your car is new, you do not need to pay 23% VAT. (Cars not older than six months and less than 6,000 km meet the requirements to be called new.) If you did pay the VAT in another EU/EFTA country, you could claim the VAT back.
Non-habitual residents can be exempted from paying this tax. As a non-habitual resident, you can enjoy this tax benefit for the first 10 years of your residency in Portugal.
Selling a car in Portugal
The same rules apply when buying a used vehicle. Both the seller and the buyer need to complete the transferência de propriedade or contrato verbal de compra e venda. This document will inform both parties and the notarial institute (IRN) about the car's details, such as technical specifications, taxes, and previous and new ownership. This document should be completed with copies of the seller and buyer IDs.
Equipment for your car in Portugal
While driving a car in Portugal, according to the EU and Portuguese legislation, you will need to be equipped to identify yourself and your vehicle and respond in emergencies.
While being on the road, you should have the following ready in the car:
Car insurance certificate
Driving license
Emergency warning triangle
High Visibility Safety Vest, minimum of one
Registration certificate
Fill in the information
Your request has been sent. Our manager will contact you soon