Getting a Mortgage in Portugal: complete guide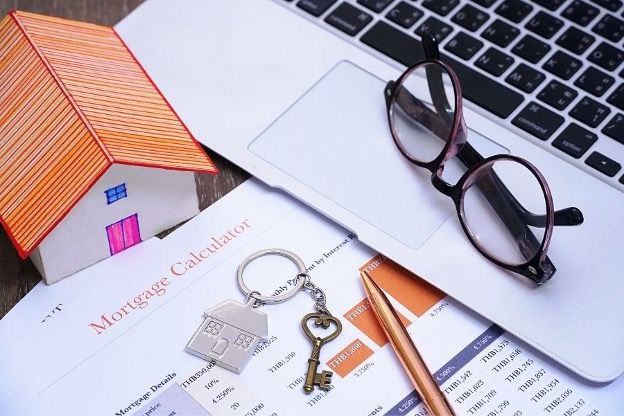 Understanding the process of obtaining a mortgage for a property in Portugal can be daunting and stressful, but it doesn't have to be. With the right information and guidance, you'll be able to go into this process confidently, knowing that you're fully prepared. Get all the details you need by reading this blog post!
How to get a mortgage in Portugal
If you're planning your relocation to Portugal, you'll also need to start planning on getting a mortgage. The first step in getting a mortgage for a property in Portugal is to find a suitable lender. Several banks and other financial institutions offer mortgages in Portugal, so shop around for the best deal. Once you've found a lender, you'll need to fill out an application form and provide documentation, including proof of income and your ID. Once your application has been approved, the next step is to arrange for a valuation of the property you're looking to purchase. The lender will then give you an offer based on the property's value. If you're happy with the offer, you'll need to sign a contract and make an initial deposit (usually 10% of the purchase price). It will just be a matter of waiting for the end once everything has been completed. You'll be able to settle into your new house in Portugal after everything is done! Depending on the type of non-property you're buying and the deal's complexity, this could take a few weeks to several months.
Types of Mortgages Explained
There are two types of mortgages in Portugal: the fixed-rate mortgage and the variable-rate mortgage. A mortgage with a fixed rate is one in which the interest rate is fixed for the duration of the loan. The advantage of a fixed-rate mortgage is that you will always be aware of your monthly payment amount. A fixed-rate mortgage has the drawback that, should interest rates drop, you would have to refinance your loan to obtain a reduced interest rate. The interest rate on your loan may change if you have a variable-rate mortgage. Depending on market conditions, your monthly payments can increase or decrease. While a fixed-rate mortgage is a safer alternative, this one can give you more flexibility and cost savings if interest rates decline.
Can a foreigner get a mortgage in Portugal?
Yes, a foreigner can apply for a mortgage for a property in Portugal. They'll need to provide additional documentation to the lender, such as proof of income and employment. According to the Bank of Portugal, foreigners can apply for a mortgage if they have the following documents: • A copy of your valid passport • Portuguese tax number (NIF) • Proof of income • Some personal bank statements linked to the last three months • Proof of your address (usually your utility bill works) • Any recent mortgage statement • Proof of your savings or investments • A letter of reference from your bank • Purchase commitment or sales contract for the property you're pursuing Residents in Portugal get access to the best rates out of everyone, but non-residents and foreigners can also get a 25-year mortgage. Non-residents usually must put down a 30% deposit (with residents only needing 20%). However, both groups share some less desirable elements about getting a mortgage for a property in Portugal - a lot of paperwork and high fees, which are around 600 Euros.
An important note about Portuguese mortgages
Portuguese mortgage payments can be approximately 30-35 % of your monthly income. There's no such thing as a buy-to-let loan in Portugal; only your income will be considered when looking at the mortgage.
Need help? Landing Pad can help you find the mortgage you're looking for
If you're still confused about it or have doubts, Landing Pad can help you find the right mortgage for your needs. We can help you get started by suggesting where to search for your mortgage and how you can get approved. So don't be afraid to ask for help. We are here for you in your journey to getting a mortgage for a property in Portugal.
Conclusion
If you're considering getting a mortgage for a property in Portugal, this guide should give you all the information you need to get started. The process can be complicated, but with careful planning and research, it is possible to secure a good mortgage deal.
Fill in the information
Your request has been sent. Our manager will contact you soon