Guide on how to build your dream home in Portugal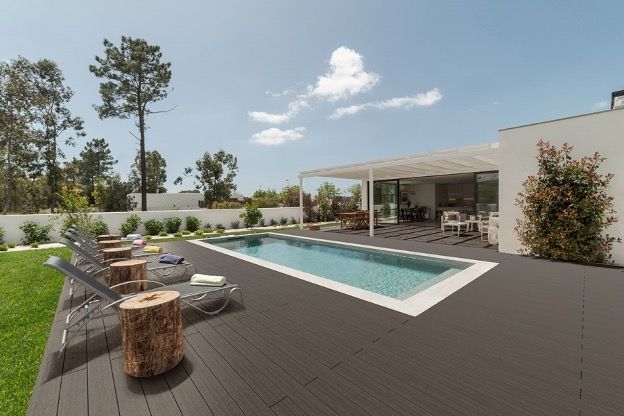 Many people desire to build a home in Portugal because it is one of the most popular destinations for expats and retirees. But turning that dream into a reality can feel daunting. With that said, In this guide, we'll explain how you can successfully build a house in Portugal, starting with how to find the perfect lot.
Finding a lot
Before you can build a house in Portugal, you will need to find a lot. Here are a few tips to help you find the perfect lot for your future home:
Determine your budget: This is an important first step, as it will narrow down your search. Portugal has a large selection of lots. However, not all of them will be within your price range.
Consider your needs: What kind of lot do you need? Do you need a large lot for a family home or a smaller lot for a vacation home? You should also think about things like location and proximity to amenities.
Start your search: Once you know what you're looking for, you can start searching for lots in Portugal. Many resources, such as real estate websites and classified ads, are available online. To assist you in locating the ideal site for your dream home, you may also get in touch with nearby real estate professionals.
Working with an Architect
Your home design and layout can be assisted by an architect, who can also make sure that all the approvals and permits are in place. It's crucial to convey your concept for your home to the architect you work with. Share any inspiration or ideas you may have for your project. Then, your architect should be able to create a comprehensive layout for your house that satisfies all of your needs. Once the plans are finalized, your architect can assist with the construction process, helping to ensure that everything is built to the highest standards. If you want to build a house in Portugal that is truly unique and beautiful, working with an experienced architect is essential.
How to get the best contractor for your home
The following advice will help you choose the ideal contractor for your project: • Request referrals from friends or family members who have had work of a similar nature done. • Check online review sites to find out what other people have said about area contractors. • Arrange meetings with various contractors to learn more about their qualifications and experience. • Request references from previous clients, then get in touch with them to verify if they are happy with the work. • Make sure the builder you select has the necessary permits to construct a home in Portugal.
Buying materials
You want to ensure you receive the most value for your money when building a home, whether you do it before or after your relocation to Portugal. That means buying materials and hiring subcontractors who are reputable and reliable. When purchasing supplies, there are a few things to consider. • First, you want to ensure that you're getting quality products. That means doing your research and reading reviews. • Second, you want to find the best deals. To do that, it pays to shop around and compare prices. • Third, you need to factor in shipping costs. Depending on where you're located, it might be cheaper to buy materials locally rather than have them shipped from another country.
Do I have to come to Portugal during the build?
If you're not based in Portugal, you don't have to worry about traveling to Portugal once a week. However, it's recommended that you plan to meet with the builders you choose at least a few times so that you can see materials and plans in person. This way, you can be sure that you will build a house in Portugal that matches your standards.
What is the cost of building a house in Portugal?
The size and location of the property will affect how much it would cost to build a house in Portugal. For instance, a site inland could cost substantially less than one near the ocean, which might cost €400/m2. However, land on prime coastal plots will usually be much more expensive. In most areas, buying a plot of land will cost as much as half the price of a pre-existing home. However, some projects can offer you a great way to build your dream home for less than it would cost on the resale market.
real estate professionals.
Fill in the information
Your request has been sent. Our manager will contact you soon